MOOKIE (c) takes the audience's votes, and CHARLEY (l) is crowned this year's MICETRO champ! ADAM, although improvising courageously, winds up number two.
ADAM gets a little noir-y in his final scene.
JOANNA and CHARLEY try to get the stick out.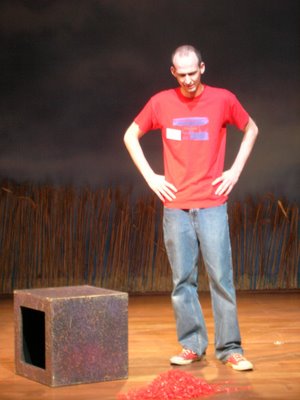 ADAM performs a one-man scene.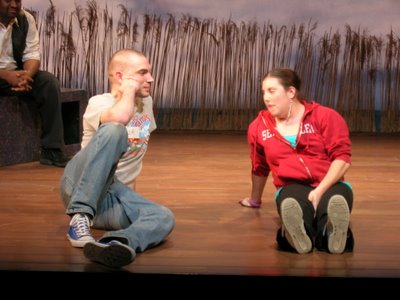 PAUL performs a first date scene with an intrepid audience member!
MOOKIE warms up the improvisors for the improvaganza!
The Improvisors are introduced...let the best person triumph victoriously!